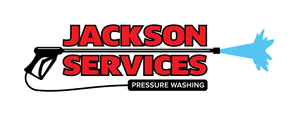 Jackson Services pressure washing is a licensed and insured company in Kingsport, TN in operation since 2008. We service a 100-mile radius from Kingsport and look forward to helping you keep your part of town clean this year. Anything from steeples to sidewalks... 
IF IT'S GREEN IT AIN'T CLEAN! 
"Doing good work is just a 2 step process".. says Owner Simeon Jackson 
1. think of how you would want a job done for yourself 
2. then do that and more for the customer.
Contact us today for a Free Estimate